1st EXO-CONTACT CONFERENCES IN ROUEN
Denis Denocla,

Peter Knight,

Rey Hernandez, Cynthia Crawford, Mary Rodwell, Starina, Joanne Summerscales, Minanda, Kerry Cassidy, Miesha Johnston, Viviane Chauvet…
Saturday June 7  2014 3:30 PM – 9:30PM
 Sunday June 8  2014 10:00AM – 9PM
Restaurant Bar Brasserie L'ETRIER 75, Avenue du 14 juillet 76300 Sotteville Les Rouen, 10 minutes or less from downtown Rouen
Join us on June 7th and 8th for the EXO-CONTACT conferences in Rouen. 11 conferences are scheduled.
For the first time in Rouen, we will be hosting 11 speakers – UFO researchers, Hypnotherapists, Contactees, Hybrids, Experiencers, Authors -, on site and via Skype conferencing in order to present to you a new perspective of Extraterrestrial Contact and their world vision, from a broader and Exo-consciousness aspect.
Saturday June 7th / 4 conferences:
4PM-5PM: Denis Denocla (The « Ummo » perspective, a civilization from planet Ummo)
5:30PM-6:30PM: Peter Knight (From « the invaders » TV series to the New World Order)
7PM-8PM: Rey Hernandez (The science of consciousness behind the Extraterrestrial contacts, introduction to F.R.E.E.)
8:30PM-9:30PM: Cynthia Crawford (Teachings from an E.T. hybrid sculptor)
Sunday June 8th / 7 conferences:
10:30AM-11:30AM: Joanne Summerscales (Support group for « experiencers » in England)
12PM-1PM: Starina (Galactic Healings and Sacred Symbols of the Stars)
2:30PM-3:30PM: Mary Rodwell (Hypnotherapy, The New Humans)
4PM-5PM: Minanda (Extraterrestrial consciousness and Cosmic Love)
5:30PM-6:30PM: Kerry Cassidy (Robotic Superman vs. Angelic Human Empowerment for the Future)
7PM-8PM : Miesha Johnston (Starseeds & Experiencers: higher consciousness consent?)
8PM-9PM : Viviane Chauvet (Teachings from an Arcturian)
MENU SPECIAL for Exo-contact Conference: Saturday Dinner and Sunday brunch available

Outdoor Dining and Brunch under the Tent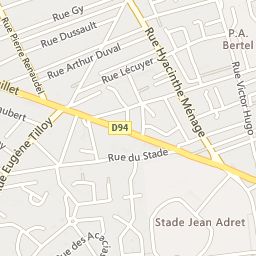 Bar Brasserie L'ETRIER 75, Avenue du 14 juillet 76300 Sotteville Les Rouen, 10 minutes from downtown Rouen.
Conference Rates:
Pass for Saturday June 14/ 4 conferences : 10 euros
Pass for Sunday June 15/ 7 conferences : 15 euros
EXO-CONTACT Conferences (2 Day Pass) : 20 euros
EXO-CONTACT  Conferences (2 Day Pass) : 10 euros with a VIP access code
Contact Marc Gray : PLavigne767@hotmail.fr  06 83 03 68 94 
SPONSORS & PARTNERS :